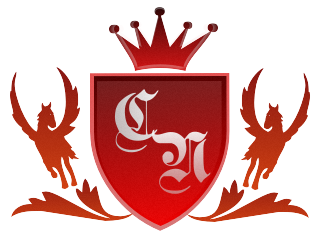 ---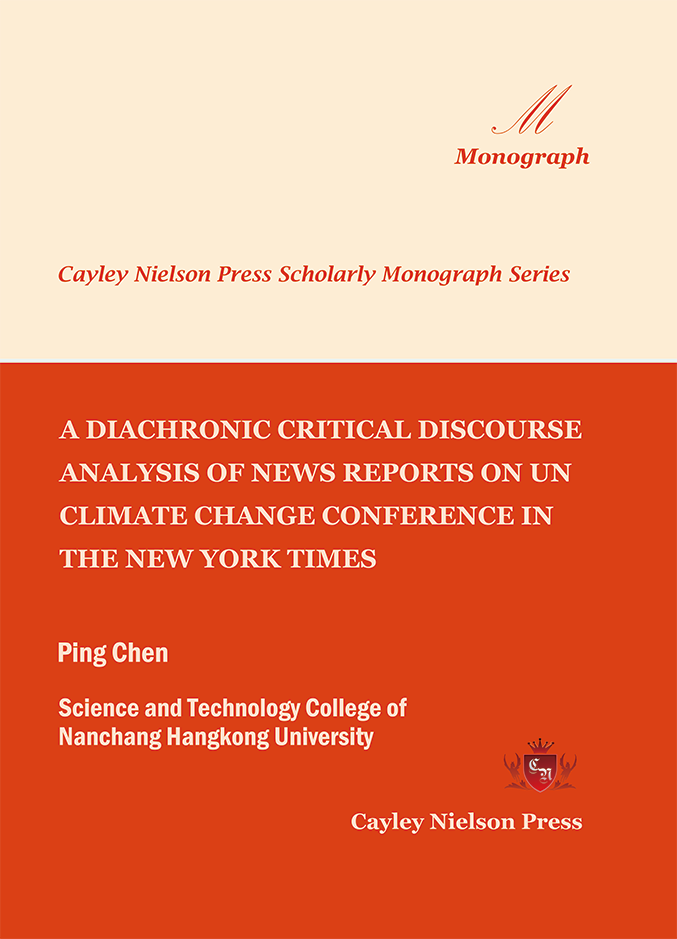 A DIACHRONIC CRITICAL DISCOURSE ANALYSIS OF NEWS REPORTS ON UN CLIMATE CHANGE CONFERENCE IN THE NEW YORK TIMES
Ping Chen
Science and Technology College of Nanchang Hangkong University
Copyright © 2022 by Cayley Nielson Press, Inc.
ISBN: 978-1-957274-02-7
Cayley Nielson Press Scholarly Monograph Series Book Code No.: 212-4-1
US$155.50
---
Human activity produces excessive greenhouse gases, which deteriorates global climate and threatens the human sustainable development. Climate change is evolving into a highly controversial international political and economic issue. News reports on UN Climate Change Conference in The New York Times (NYT), influence readers imperceptibly, reflecting the relationships among language, power and ideology, which is very suitable for Critical Discourse Analysis (CDA).

The present dissertation conducts a qualitative and quantitative analysis on news reports on UN Climate Change Conference in NYT by classification, transitivity, intertextuality, to explore the nature and reasons of the use of language in news evolving with power and ideology, from a diachronic perspective.

At first, this dissertation introduces the research background, purpose, significance, the framework of the study, and makes literature review. And then, based on the relevant theories, analytical tools adopted in this study are proposed. In diachronic analysis section, the news background of climate conferences and the method of sample selecting are introduced, and then the specific data analysis is made according to the three stages of description, interpretation and explanation.

The results of the diachronic study are summarized below:

(1) By classification analysis, it shows that NYT often uses the commendatory words to describe the U.S. Democratic Party and the European Union, who actively promote the emissions reduction, and the description contents are mostly positive. On the other hand, it often uses the derogatory words to describe the U.S. Republican Party who firmly resists the emissions reduction and the developing countries who safeguard their legitimate rights, and the description contents are usually negative. This is because NYT is in the camp of the Democratic Party who takes a positive position on emissions reduction.

(2) By transitivity analysis, we can see that the eight years' average percentage of verbal process exceeds 50% in the six kinds of processes and fluctuates in a small range, because UN Climate Change Conferences is mainly composed of a lot of negotiations. Material process is the second most frequently used,which makes the reports appear more objective.

(3) For ideological manipulation, NYT cites specific sources most frequently in the news sources, and gradually increases its proportion, so as to make the reports appear objective and impartial. The proportion of quotation from U.S. is the highest in order to cater on American readers. The American government has a higher proportion among the sources from the United States, because the government is always dominant in foreign policy. NYT gradually increases the proportion of other sources that is in agreement with its own opinion, in order to manipulate the readers' thinking.

(4) As for reporting form, ID accounts for the vast majority, for the purpose of convincing readers. However, the overall percentage of ID is in a downward trend, for the purpose of avoiding questioning of its objectivity. The sum of the percentages of DD and DDS rises in general, so as to enhance readers' trust.

Ping Chen
Science and Technology College of Nanchang Hangkong University
Jiujiang,Jiangxi, China
January 15, 2022
---
PREFACE I
CHAPTER 1 1
INTRODUCTION 1
1.1 Research Background 1
1.2 The Purpose and Significance of the Research 2
1.3 Organization of the Study 3
CHAPTER 2 5
LITERATURE REVIEW 5
2.1 Related Studies Abroad 5
2.2 Related Studies at Home 8
CHAPTER 3 14
THEORETICAL FRAMEWORK AND METHODOLOGY 14
3.1 The Outline of CDA 14
3.1.1 Definition of CDA 14
3.1.2 Principles of CDA 15
3.1.3 Theoretical Basis for CDA 16
3.2 Three Metafunctions of SFG 27
3.3 Fairclough's Thoughts on CDA 30
3.3.1 Fairclough's View on Discourse 31
3.3.2 Fairclough's Ideological Foundations 32
3.3.3 Fairclough's Core Concepts 33
3.4 Analytical Tools Adopted in This Dissertation 40
3.4.1 Methods of Textual Analysis in Fairclough's
3.4.2 Diachronic Analysis 47
CHAPTER 4 48
DIACHRONIC CRITICAL DISCOURSE ANALYSIS OF THE DATA 48
4.1 Background of the News Data 48
4.2 Data Collection 50
4.2.1 Eight Sessions Selected in This Dissertation 50
4.2.2 Reason for Selecting NYT 53
4.2.3 Standard of Selecting News Discourse 54
4.3 Diachronic Data Analysis 56
4.3.1 Description of the Data 56
4.3.2 Interpretation of the Data 81
4.2.3 Explanation of the Data 96
CHAPTER 5 101
CONCLUSION 101
5.1 A Summary of Major Findings 101
5.2 Implications of the Study 108
5.3 Limitations and Suggestions for Further Research 108
REFERENCES 110
LIST OF FIGURES 120
LIST OF TABLES 121

---
This book should be useful for students, scientists, engineers and professionals working in the areas of optoelectronic packaging, photonic devices, semiconductor technology, materials science, polymer science, electrical and electronics engineering. This book could be used for one semester course on adhesives for photonics packaging designed for both undergraduate and graduate engineering students.
Prospective authors should note that only original and previously unpublished manuscripts will be considered. The authors should ensure that they have written entirely original works, and if the authors have used the work and/or words of others, that this has been appropriately cited or quoted. Furthermore, simultaneous submissions are not acceptable. Submission of a manuscript is interpreted as a statement of certification that no part of the manuscript is copyrighted by any other publication nor is under review by any other formal publication. It is the primary responsibility of the author to obtain proper permission for the use of any copyrighted materials in the manuscript, prior to the submission of the manuscript.