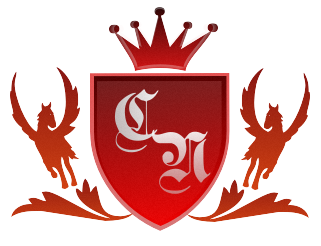 ---
Wang Yan
Minjiang University
Copyright © 2017 by Cayley Nielson Press, Inc.
ISBN: 978-0-9992443-2-6
Cayley Nielson Press Scholarly Monograph Series Book Code No.: 140-1-3
US$158.95
---
Since the concept of fashion consumption culture was proposed in the field of modern philosophy, it has experienced transitions and extensions and formed a new concept which involves fields including sociology, economy, marketing, psychology, communica- tion and so on.

The researches on the formation of fashion consumption values as well as on the diversified integration from mainstream media to media have established the status with the high integration of new media forms and fashion consumption culture. Influenced by the integration of new media, fashion consumption gradually demonstrates a trend of changing from the single channel to the diversified development. The integration of media has also provided the formation of fashion consumption culture with a compound communication channel, which demonstrates features of rapidness, directness and internationalization.
Under this big environment, the integration of mainstream media and we-media has made the semantic definition and the value formation of fashion consumption culture new fields of discussion. Then, what changes will the high integration of media and fashion consumption culture bring us and what are the innovations?
Wang Yan
Minjiang University
Fuzhou, Fujian, China
May 15, 2017
---
| | |
| --- | --- |
| Preface | I |
| INTRODUCTION | 1 |
| 1 INTERACTION EXPERIENCE IN THE LATEST FASHION | 17 |
| 2 WE PRODUCE FASHION BLOG WE PRODUCE FASHION | 39 |
| 3 POPULAR THAN POPULAR | 60 |
| 4 STRATUM AND GENERATION GAP | 70 |
| 5 FASHION AT THE INTERSECTION OF TECHNOLOGY AND LIBERAL ARTS | 91 |
| 6 THE FASHION FILM EFFECT | 108 |
| 7 FUN WITH PINS AND ROPE | 126 |
| 8 BEYOND THE WORLD TILL THE END OF TIME | 143 |
| 9 SOCIALIST FASHION AND SOCIALIST FASHION MAGAZINES | 156 |
| 10 EAR WHISPERS | 168 |
| References | 184 |
---
This book should be useful for students, scientists, engineers and professionals working in the areas of optoelectronic packaging, photonic devices, semiconductor technology, materials science, polymer science, electrical and electronics engineering. This book could be used for one semester course on adhesives for photonics packaging designed for both undergraduate and graduate engineering students.
Prospective authors should note that only original and previously unpublished manuscripts will be considered. The authors should ensure that they have written entirely original works, and if the authors have used the work and/or words of others, that this has been appropriately cited or quoted. Furthermore, simultaneous submissions are not acceptable. Submission of a manuscript is interpreted as a statement of certification that no part of the manuscript is copyrighted by any other publication nor is under review by any other formal publication. It is the primary responsibility of the author to obtain proper permission for the use of any copyrighted materials in the manuscript, prior to the submission of the manuscript.